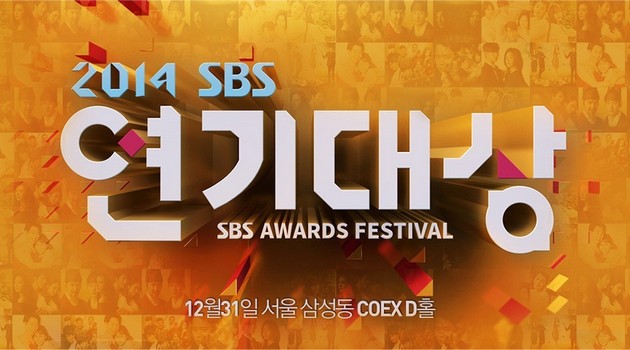 Serial 'Man From the Stars' dan 'It's Okay, It's Love' mendapat banyak trofi malam itu.
WowKeren - Ajang penghargaan SBS Drama Awards 2014 telah dilangsungkan Rabu, 31 Desember malam waktu setempat, di gedung COEX, Seoul. Serial "Man From the Stars" menjadi pusat perhatian dengan memenangkan banyak penghargaan malam itu.
Sementara serial psikologi "It's Okay, It's Love" mengantarkan Jo In Sung menerima trofi Top 10 Stars Awards dan pemain lainnya seperti Gong Hyo Jin yang mendapat penghargaan Top Excellence Actrees dan Sung Dong Il menerima trofi Excellence Actor. Lee Kwang Soo dan Jin Kyung juga mendapat trofi Special Actor dan Special Actress berkat serial tersebut.
Serial yang dibintangi Park Shin Hye, "Pinocchio", juga menang di ajang ini. Aktris utama Shin Hye mendapat trofi Top Excellence Actress dan masuk di penghargaan Top 10 Stars Awards bersama Lee Jong Suk.
Daftar pemenang SBS Drama Awards 2014:
Daesang: "Jun Ji Hyun" (Man From the Stars)
Top Excellence Actor - Drama Special: Kim Soo Hyun (Man From the Stars)
Top Excellence Actress - Drama Special: Park Shin Hye (Pinocchio)
Top Excellence Actor - Mini-Series: Micky Yoochun (Three Days)
Top Excellence Actress - Mini-Series: Gong Hyo Jin (It's Okay, It's Love)
Top Excellence Actor - Daily/Weekend Drama: Lee Jaen Hoon (Secret Door)
Top Excellence Actress - Daily/Weekend Drama: Hwang Jung Eum (Endless Love)
Excellence Actor - Drama Special: Shin Sung Rok (Man From the Stars
Excellence Actress - Drama Special: Han Ye Seul (Birth of a Beauty)
Excellence Actor - Mini-Series: Sung Dong Il (It's Okay, It's Love)
Excellence Actress - Mini-Series: So Yi Hyun (Three Days)
Excellence Actor - Daily/Weekend Drama: Song Chang Yi (Woman Who Married Three Times)
Excellence Actress - Daily/Weekend Drama: Choi Jung Yoon (Cheongdamdong Scandal)
Special Actor - Drama Special: Kim Chang Wan (Man From the Stars)
Special Actress - Drama Special: Go Doo Shim (One Warm Word)
Special Actor - Mini-Series: Lee Kwang Soo (It's Okay, It's Love)
Special Actress - Mini-Series: Jin Kyung (It's Okay, It's Love)
Special Actor - Daily/Weekend Drama- Jung Woong In (Endless Love)
Special Actress - Daily/Weekend Drama- Kim Hye Sun (Cheongdamdong Scandal)
Special Actor - TV: Lee Duk Hwa (Wonderful Day in October)
Special Actress - TV: Oh Hyun Kyung (Mother's Choice)
Top 10 Star Award: Park Shin Hye, Lee Jong Suk, Micky Yoochun, Kim Soo Hyun, Jun Ji Hyun, Lee Jae Hoon, Joo Sang Wook, Han Ye Seul, Jo In Sung, Hwang Jung Eum
Netizen Award: Kim Soo Hyun
Lifetime Achievement Award: Kim Ja Ok
SBS Special Award: Lee Jong Suk